The influential head of the largest U.S. bank says he's prepared for a tougher road ahead due to the global pandemic, but optimistic that things will get better.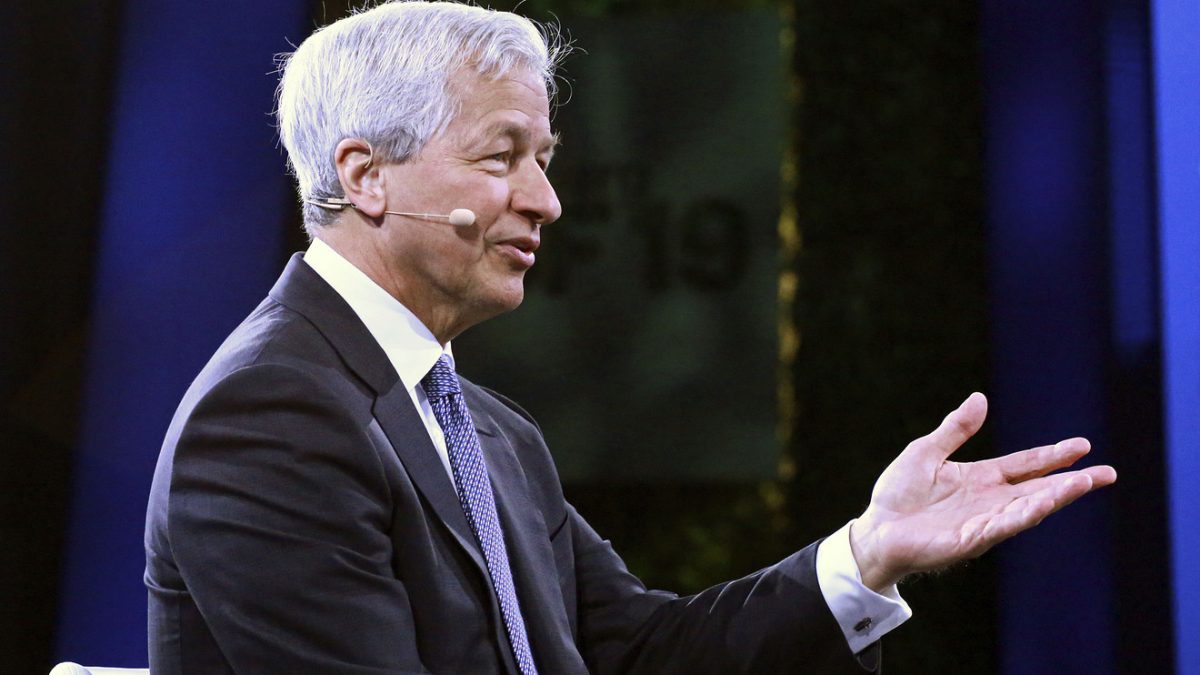 Published: May 27, 2020 at 4:59 a.m. ET, By Barbara Kollmeyer
J.P. Morgan Chase JPM Chief Executive Jamie Dimon said he was hopeful over his "base case" for an improving economy in the second half of the year, in comments made at a financial services conference, according to CNBC.
"I give it some pretty good odds."— J.P.MorganChase CEO Jamie Dimon
"You could see a fairly rapid recovery," he said, adding that he was hopeful over businesses reopening after lockdowns. "I think that's got a good chance."
"The government has been very responsive, the Federal Reserve has been very responsive. Large companies have a huge wherewithal, hopefully we'll keep the small ones alive long enough that most of them get back into business," said Dimon.
He described the Fed's massive stimulus to boost the economy as "water that fills every crevice," lifting up asset prices.
Shares of the bank rallied 7% on Tuesday, as investors returned from the Memorial Day break to push the Dow industrials DJIA 500 points higher, testing the key 25,000 level. Gains were driven by fresh vaccine news and hopes for a global economic recovery.
Some attributed the rise in J.P. Morgan shares, which rose along with other big bank stocks, to a comment at that same conference by Dimon, where he said the bank was "very valuable" at current share prices.
Source: www.marketwatch.com
(Visited 14 times, 1 visits today)