25 August 2021
AirAsia Group Bhd is looking into making more acquisitions to turn the company into one of the region's top players in the technology industry.
After executing a number of deals this year, including Gojek Thailand and Malaysia-based online food delivery platform DeliverEat, AirAsia chief executive officer Tan Sri Tony Fernandes said he had a pipeline of plans to strengthen the group's services and position at home as well as in the region.
"We are targeting another four to five acquisitions and it's all about acquiring talent. For instance, DeliverEat has more than eight years experience in the delivery industry," he told reporters at a virtual press conference after the launch of AirAsia ride-hailing service AirAsia Ride yesterday.
The acquisitions are part of the group's digital transformation plan to become Asean's top super app that currently offers food delivery, ride-hailing, flight ticket booking, grocery shopping and an e-commerce platform for beauty products.
AirAsia went into the food delivery industry, dubbed AirAsia Food, last November to diversify its revenue after the airline group was hit by the Covid-19 pandemic that saw travel bans and movement restrictions.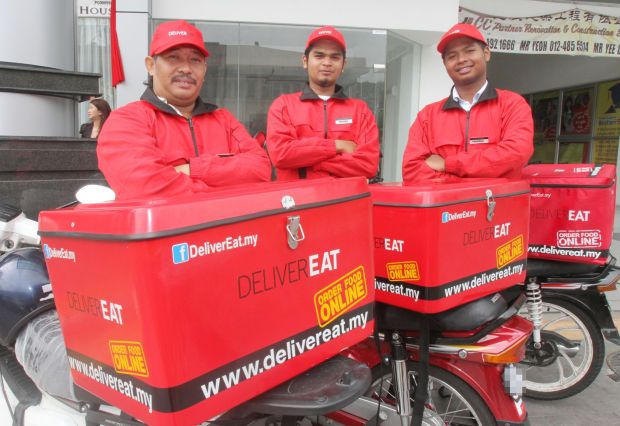 Fernandes said that for the next 12 months, AirAsia would be focusing on strengthening the group'a travel and delivery businesses.
"Next in the pipeline would see us venturing into express delivery, drone delivery and AirAsia money," he said.
He said the group's digitalisation would be an ongoing plan that would later see AirAsia expanding its services in the finance sector such as BIG Wealth to provide loans for individuals and small and medium enterprises (SMEs) via its platform, as well as allowing people to invest in unit trusts, equities and even bitcoin.
AirAsia recently acquired Malaysian online food delivery platform DeliverEat for US$9.8mil (RM41.4mil) to further strengthen the group's digital plan to cover the end-to-end logistics chain and e-commerce scene.
Last month, the company announced that it had acquired Gojek's operation in Thailand for US$50mil (RM211.3mil).
"Watch us in this digital space," Fernandes said.
When asked if AirAsia was planning to spin off its digital platform into a separate business entity, Fernandes said there would be a "split" at some point as the stock market had not priced in its other businesses.
"People are too focused on our airline business, but AirAsia is now a multi-business company and a very valuable data-driven technology company with a strong brand," he said.
Yesterday, AirAsia launched its very own ride-hailing services dubbed AirAsia Ride as the airline industry continues to struggle with the Covid-19 pandemic and travel bans.
The service is available on the AirAsia.com application.
Fernandes said the group was also planning to roll out its ride-hailing service in other countries in Asean including Thailand and Indonesia.
"There are two phases of rollout with Malaysia as the first followed by the Asean rollout.
"We will be very strong in the airports and in the tourism markets. People who like our ecosystem will begin to use us," he added.
AirAsia Ride CEO Lim Chiew Shan expected the ride-hailing service to be expanded to other states such as Selangor, Penang, Johor, Kelantan, Sabah and Sarawak by end-2021.
AirAsia Ride has about 1,500 registered drivers currently, with 5,000 more to come on board in the next six months.
"We will continue to recruit drivers. We are aiming to have at least 30,000 drivers going forward, in order to meet the demand that we are expecting to generate," said Lim.
AirAsia Super App CEO Amanda Woo said AirAsia Ride drivers would not only focus on moving people but also moving packages and food."There is also the potential for AirAsia Ride to integrate with Teleport, our logistics arm to complement the logistics and delivery services, tapping into the same pool of drivers for maximum efficiency and cost savings, apart from synergising with our e-commerce verticals, supplementing our existing last-mile delivery capabilities with greater capacity and reach," she said.
Amanda said by leveraging AirAsia data that was collected in the past 20 years, AirAsia Ride is the new game-changer for the e-hailing and travel industry.
"AirAsia Ride not only brings you from point A to B, but we offer a complete user experience for our passengers – pre-flight, during flight and post-flight," she added.
Source: AirAsia makes move to become big tech player
(Visited 11 times, 1 visits today)